Certifications
SBA 8(a) Certified until 2019
Certified Minority Business Enterprise
Small Disadvantaged Business Enterprise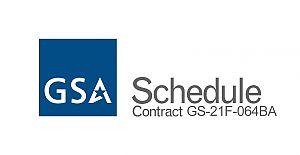 Facilities Maintenance and Management
SIN: 371-001
Incorporated: January 2006 State of DE
Duns: 019654072
Cage Code: 5CUJ2
Bonding Levels
*Single: $6,000,000
*Aggregate: $10,000,000
- We accept Government Credit Cards
DSS Services Inc. (DSS) was established in 2004. DSS has con-tinually grown from year to year. The president, Mr. Holmes has received additional construction training and has supplemented the management staff with additional personnel. This personnel includes a Project Manager/Superintendent with over 35 years of successful Construction Experience completing both Civil and Building Projects in the Government Sector. We are currently completing a $2M+ Design/Build Upgrades to Medical Waste Incinerators at Ft. Detrick and have been successful at resolving problems and providing work arounds to maintain critical sched-ules (See attached Overview). We have also developed internal systems for scheduling (SureTrack) and have in house capabili-ties to complete CAD Design and Drawings.
Mission Statement
DSS Services, Inc. is dedicated to customer satisfaction based on pride in workmanship, superior quality construction, safe performance of projects and timely completion of work at a reasonable cost. Each project has a personal commitment from the owners to fulfill these goals and become a partner while performing the projects.
NAICS CODES
236220 Commercial and Institutional Building Construction
237110 Water and Sewer Line Related Structures Construction
237310 Highway, Street and Bridge Construction
237990 Other Heavy and Civil Engineering Construction
238110 Poured Concrete Foundation and Structure Contractors
238190 Other Foundation, Structure and Building Exterior Con.
238130 Framing Contractors
238140 Masonry Contractors
238160 Roofing Contractors
238170 Siding Contractors
238310 Drywall and Insulation Contractors
238320 Painting and Wall Covering Contractors
238350 Finish Carpentry Contractors
238990 All Other Specialty Trade Contractors
541310 Architectural Services
541330 Engineering Services
561210 Facilities Support Services
561790 Other Services to Buildings and Dwelling
561720 Janitorial Services
Dynamic Small Business Search
SBA Profile Link http://dsbs.sba.gov/dsbs/search/dsp_profile.cfm?DUNS=019654072
Based on our team's experience we are able to provide:
Experience in management and leadership to find solutions that allow to go to the next step
Detailed estimates can be provided in short periods of time
Suggestions on most Cost Effective approaches, for best interest and longevity
Partnering effort that is second to none in the industry, led by DSS
RFIs are submitted with suggested solutions
Great sense of urgency and commitment
Commitment to growth and continual hiring of additional experienced personnel to self perform and increase control and guarantee results.
Call us today to learn what we can do to benefit your Agency!