Certifications
SBA 8(a) Graduate 2019
Certified Minority Business Enterprise
Small Disadvantaged Business Enterprise
Native American/HUBZone/8(a) Partnerships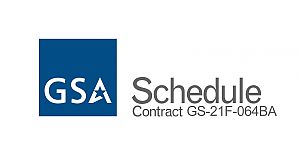 Facilities Maintenance and Management
SIN: 371-001
Incorporated: January 2006 State of DE
Duns: 019654072
Cage Code: 5CUJ2
Bonding Levels
*Single: $6,000,000
*Aggregate: $10,000,000
- We accept Government Credit Cards
Corporate History:
DSS Services Inc. (DSS) was established in 2004 as a maintenance contractor, performing government and commercial Janitorial and Facility Maintenance contracts. In 2018, We added Information Technology solutions to our portfolio of business offerings. DSS graduated the 8(a) program in July of 2019, and is a Certified Minority Business Enterprise (MBE) and a Certified Small Disadvantaged Business Enterprise (SDBE). Our executive and management staffs have extensive and successful experience running multi-million dollar government and commercial contracts. We have a wide variety of contracts ranging from single sites with a staff as small as 3 workers to providing complete hospital grade custodial services for an entire military base, with a staff of 32. DSS utilizes Green Cleaning products and processes and we welcome contracts from LEED certified buildings. Through our IT partnerships, we offer a full range of Cyber Security Services as well as Cloud, Network, Software Applications, and Data Assessment and Optimization. With the Native American, HUBZone and 8(a) certifications, DSS is able to respond to Sole Source and Directed Contracting needs.
Corporate Leadership:
DWAYNE HOLMES - President and CEO: Prior to founding DSS Services and as a lifelong resident of Delaware, Dwayne attended Delaware State University, where he played football and earned a Masters in Social Work. He graduated in 2010 from the Turner School of Construction Management and successfully completed the Contractor Assistance Services Program (CAPS). Driven by the competitive spirit he developed on the football field and having learned how to lead a team, Dwayne saw an opportunity in 2004 to assemble a winning team and provide a service that would outshine his competition. That team is now a multi-million dollar company, with more to prove. DSS is just as committed to excellence now as it was in 2004.
DENNIS WINDLEY - Chief Operating Officer: Dennis earned a BS from the University of Maryland in Business Management. Prior to College, Dennis was a High School All-American in Track and Field. That same determination he had on the track has brought him to this point with DSS. Dennis has been with DSS since 2015. Throughout his career, he has worked with Many 8(a), HUBZone, SDVOB and WOSB companies as a Management Consultant. Through over 20 years of working with these clients, Dennis has gained extensive experience in Government and Commercial business. He has managed many Federal and Commercial multi-million dollar contracts. Dennis also founded a Software company and after 5 years of substantial growth, the company was acquired by a larger player in the industry. Dennis utilizes his expertise in administration, operations and Business Development to further the mission of DSS.
Mission Statement
DSS Services, Inc. is dedicated to customer satisfaction based on pride in workmanship, superior quality, safe performance of projects and timely completion of work at a reasonable cost. Each project has a personal commitment from the Executive team to fulfill these goals and become a partner while performing the projects.